Photo-based Artist & Independent Curator

I am an urban-Iroquois. You won't find a definition for 'urban Iroquois' in any dictionary or anthropological publication - it is this absence that informs my work as a photo-based artist, researcher, independent curator, cultural analyst and public speaker. My study of Indian-ness seeks to create an image bank of my urban-Iroquois experience, as well as re-contextualize historical images of First Nations people for a contemporary audience.
Red Robe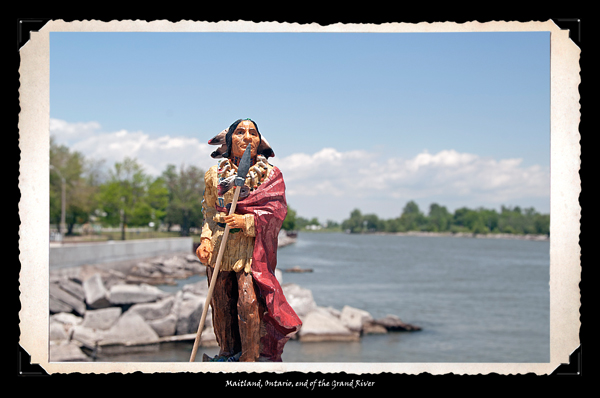 The Red Robe figure had been part of my Indians on Tour series until I was reacquainted with a book I had seen while visiting my elder as a young boy. The book "The Valley of the Six Nations" was a collection of documents about the Iroquois lands along the Grand River in Ontario. The book had a full length portrait of Joseph Brant on the cover, posed by the Grand River, in a red robe like my figurine. It was also similar to the famous portraits of the "Four Indian Kings" who traveled to England in 1710 and wore red robes for their portrait sittings. I invented the Red Robe Society and named my figurine Chief Red Robe.

View the other Portfolios from this series:
MY NORTH AMERICAN INDIAN VOLUME 21
MY NORTH AMERICAN INDIAN VOLUME 22