Photo-based Artist & Independent Curator

I am an urban-Iroquois. You won't find a definition for 'urban Iroquois' in any dictionary or anthropological publication - it is this absence that informs my work as a photo-based artist, researcher, independent curator, cultural analyst and public speaker. My study of Indian-ness seeks to create an image bank of my urban-Iroquois experience, as well as re-contextualize historical images of First Nations people for a contemporary audience.
Strong Hearts Portraits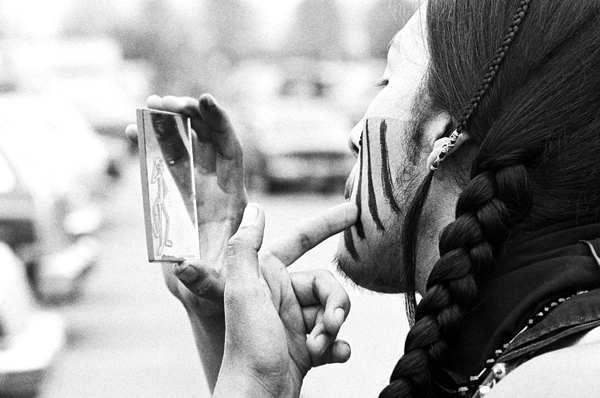 When I saw my first powwow in the mid-1970s I was struck by the powerful sense of self the dancers exhibited on the powwow grounds. I also saw a link to the images made in the early twentieth century by Edward S. Curtis but, unlike the Curtis subjects, which are usually photographed against a plain backdrop and seem frozen in time, I was interested in pulling back the curtain to show the background activities that led up to the dance. I was determined to find social meaning beyond the tourist-like veneer of the event.

View the other Portfolios from this series: