Photo-based Artist & Independent Curator

I am an urban-Iroquois. You won't find a definition for 'urban Iroquois' in any dictionary or anthropological publication - it is this absence that informs my work as a photo-based artist, researcher, independent curator, cultural analyst and public speaker. My study of Indian-ness seeks to create an image bank of my urban-Iroquois experience, as well as re-contextualize historical images of First Nations people for a contemporary audience.
Champlain Series – 2000-2011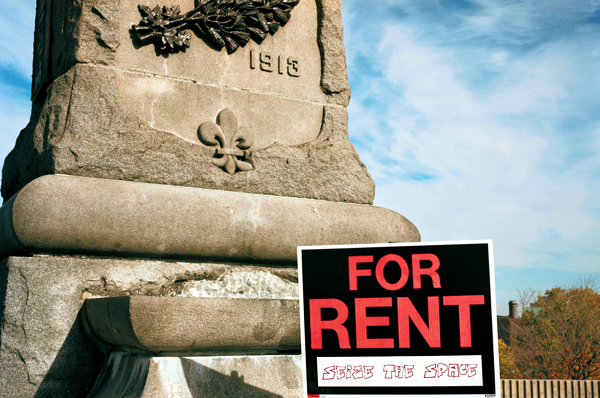 In 2000, the artist and curator Greg Hill placed his canoe on the platform and posed inside of it for me. He then portaged his canoe across the street to Major's Hill Reserve, where the Scout now resides, and placed the canoe at the Scout's feet so he can continue his journey. Shortly after, I began inviting friends to come up to the monument and pose; with each sitter receiving a print in return and an invitation to write about the experience.

View the other Portfolios from this series:
LEST WE FORGET 2013 Carleton University
LEST WE FORGET 2013 Major's Hill Reserve
SEIZE THE SPACE 2000 – 2011
SEIZE THE SPACE 2013 – Sakahàn