Photo-based Artist & Independent Curator

I am an urban-Iroquois. You won't find a definition for 'urban Iroquois' in any dictionary or anthropological publication - it is this absence that informs my work as a photo-based artist, researcher, independent curator, cultural analyst and public speaker. My study of Indian-ness seeks to create an image bank of my urban-Iroquois experience, as well as re-contextualize historical images of First Nations people for a contemporary audience.
ST. LOUIS ROAD TRIP: 4th Entry at the Ohio Valley Serpent and Hopewell Mounds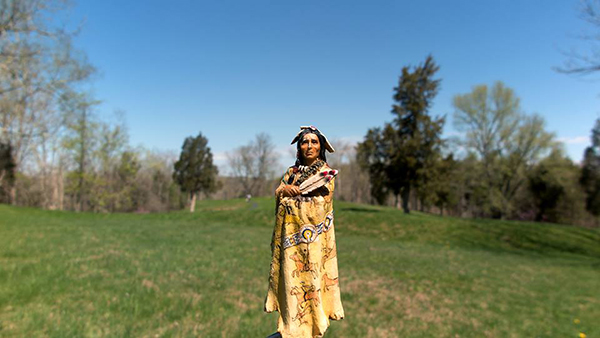 Visiting the Ohio Valley Serpent Mound and the mound at Hopewell
Buffalo Robe visits the Ohio Valley Serpent Mound: April 25, 2015 @ 11:00 AM, N39 01.440 W83 25.773.
Later in the afternoon of May 25th, 2015, Chief Red Robe posed for me at the Hopewell Mound site in Ohio, south of Columbus: N39 22.567 W83 00.384.

This post is part of a series on my long awaited road trip to St. Louis, Missouri to study the
Pre-Contact Mississippian earth mounds and ancient Indigenous cultures.